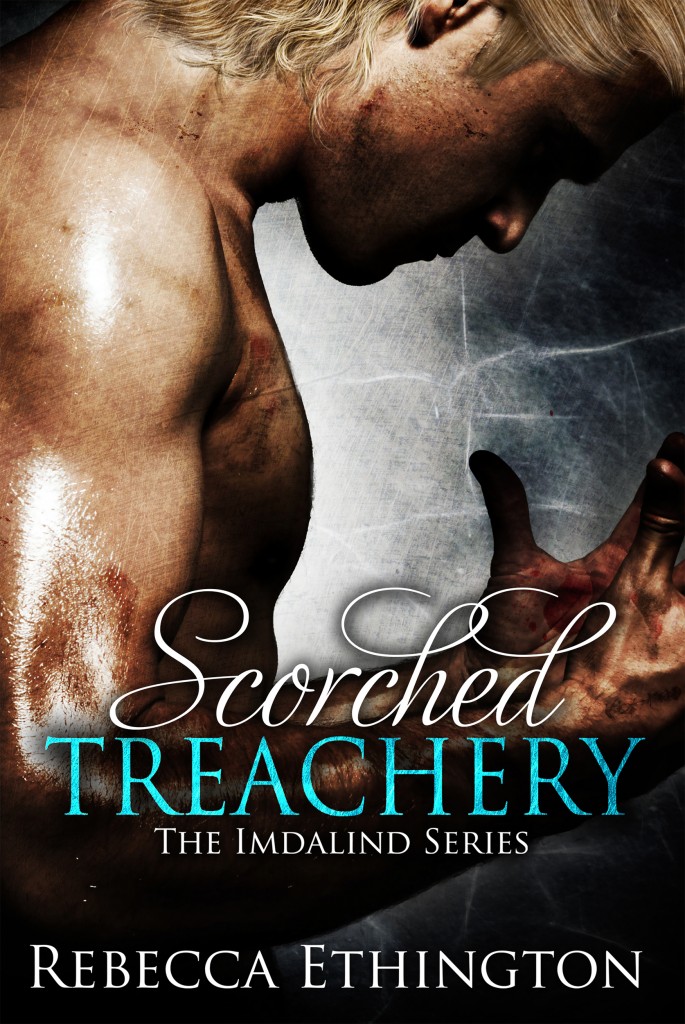 Scorched Treachery will follow Wyn and Ilyan and be told in their perspectives. The content of Scorched Treachery takes place during the last few chapters of Eyes of Ember and continues beyond it. Although action occurs concurrently, these books are meant to be released in order.
Scorched Treachery is the third book in the Imdalind Series
 While Joclyn is trapped in the tormenting hell of Cail's mind, the battle around her only continues to grow and spread.
*
Edmund has infiltrated the underground hallways of Prague, guiding the massacre that would end the lives of the last of the great magical race. In her attempts to stop him, Wynifred has been captured and her magic restrained. Chained up in the ancient dungeons of Prague, her fate is left in the hands of her father, who has tried to kill her before.
With Ryland's screams and Sain's fragmented sights as her only company, Wyn must rely on something that has been hidden deep inside of her for centuries to help them break free.
*
Ilyan's whole life has been building up to one purpose. Protect the Silnỳ. He knows what he must do, and he has no doubt in his ability to do so.
But when his father's magic removes Joclyn's mind from her body, he is left protecting the shell of the one person he loves. Desperate to find a way to break her free of her prison, he makes a choice. And that one choice changes everything.
Now, Ilyan finds himself bound to Joclyn in a way that he never knew to be possible.
They say that blood is thicker than water, but Black Water burns, and Ilyan's heart may not be strong enough to keep it pumping through his veins and give the girl he loves back into his brother's care.
Even if he can, it may not be safe to do so.
Scorched Treachery is the third book in The Imdalind Series
Clean Young-Adult Paranormal Romance
Language: Low
Violence: Moderate
Sexual Content: Low to None
Pick Up Your Copy Today
Amazon: http://amzn.to/15o4cKI
Barnes and Noble : http://bit.ly/1586q10
Kobo: http://bit.ly/158zC89
iBooks: http://bit.ly/1b4n88n
To find out more about how the POV shift works and why it is necessary please see this blog post.
Scorched Treachery is listed on Goodreads here